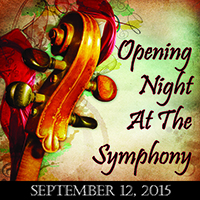 Opening Night at the Symphony
Saturday, September 12, 2015
7:30 PM | Wagner Noël Performing Arts Center
Gary Lewis, Conductor
Edward Dusinberre, violin
Berlioz – "Hungarian March" from The Damnation of Faust
Beethoven – Violin Concerto
Dvorak – Symphony No. 8, op. 88
All ticketing is handled through the Wagner Noël Performing Arts Center. It is the policy of the WNPAC that ALL attendees must purchase a ticket including toddlers/babies.
---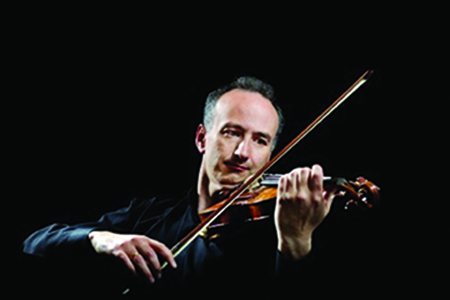 EDWARD DUSINBERRE - VIOLIN
Edward Dusinberre was born in 1968 in Leamington Spa, England, and has enjoyed playing the violin from a young age. His early experiences as concertmaster of the National Youth Orchestra of Great Britain encouraged him to choose music as a profession. He studied with the Ukrainian violinist Felix Andrievsky at the Royal College of Music in London and at the Juilliard School with Dorothy DeLay and Piotr Milewski. In 1990 he won the British Violin Recital Prize and gave his debut recital in London at the Purcell Room, South Bank Centre. Upon completion of his studies at Juilliard Dusinberre auditioned for the Takács Quartet, which he joined in 1993.
In July 2010 Edward released a recording of Beethoven's violin sonatas no. 9 and 10 with pianist David Korevaar on the Decca label. Andrew Clements wrote in the Guardian newspaper; "Edward Dusinberre brings the same wonderfully subtle and intensely musical qualities to these two violin sonatas as he does to Beethoven's quartets…"
Edward Dusinberre enjoys writing about music. His book, Beethoven For a Later Age: The Journey of a String Quartet, will be published by Faber and Faber in January 2016. The book takes the reader inside the life of a string quartet, melding music history and memoir as it explores the circumstances surrounding the composition of Beethoven's quartets and the Takacs Quartet's experiences rehearsing and performing this music. He has written articles for the Guardian, Financial Times and Strad Magazine.
Edward lives in Boulder, Colorado with his wife Beth, an archeologist who teaches at the University of Colorado, and their son Sam. He enjoys hiking in the mountains near Boulder and going to the theatre.
---
Sponsored By:
Martha & Paul Crump