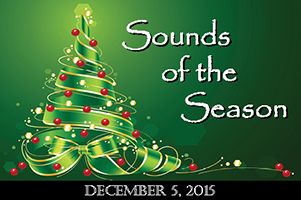 Sounds of the Season
Saturday, December 5, 2015
NEW! 2:30 PM Matinee
7:30 PM Evening 
Wagner Noël Performing Arts Center
Gary Lewis, Conductor
Rose Sawvel, soprano
Celebrate the holidays with our Symphony Orchestra, joined by the Symphony Chorale, Voices of the Permian Basin, Lone Star Brass, Permian Basin String Quartet, West Texas Winds and featuring Soprano Rose Sawvel.
CLICK HERE FOR TICKETS
All ticketing is handled through the Wagner Noël Performing Arts Center. It is the policy of the WNPAC that ALL attendees must purchase a ticket including toddlers/babies.
---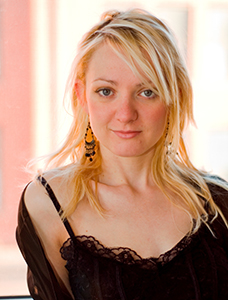 ROSE SAWVEL
Few upcoming artists are as celebrated for their artistry and stage presence as soprano Rose Sawvel, who brings a glittering, silvery tone with outstanding agility and brilliance, along with the skills of an adept actress to each role she portrays. She recently made her debut with San Francisco Opera's Merola Opera Program as Serpetta in La finta giardiniera, covering the role of Lady with a Hand Mirror in Postcard from Morocco and performing scenes at the Merola Grand Finale concert from Orphée aux enfers, The Rape of Lucretia, L'Elisir d'amore, Semele and La Rondine.
Engagements for the 2014-15 season include Lucia in Lucia di Lammermoor with Opera Fort Collins, The Prince in The Little Prince with Opera Fayetteville, soprano soloist in Mendelssohn's Elijah, soprano soloist in an all-Bernstein concert narrated by Jamie Bernstein, and soprano soloist in Mozart's Regina coeli K. 127 with the Greeley Philharmonic Orchestra.
Recent roles include Marie in Daughter of the Regiment, La Fée in Cendrillon, Adina in Elixir of Love, Blondie in The Abduction of Figaro, Despina in Cosí fan tutte, Amy March in Little Women, Dew Fairy and Sandman in Hansel and Gretel, Mabel in The Pirates of Penzance, the title role in Patience, Kate Pinkerton in Madama Butterfly, Anne Page in The Merry Wives of Windsor, Susanna in Le nozze di Figaro, and excerpts as Cunégonde in Candide and Gretel in Hänsel und Gretel.
Her concert performances include Handel's Messiah, Mozart's Requiem, Mozart's Regina coeli K. 108, Saariaho's Lohn, Villa-Lobos' Bachianas Brasileiras No. 5, Ticheli's Angels in the Architecture, Rogers' Three Japanese Dances, A. Scarlatti's Christmas cantata and Berio's Sinfonia.
Rose was a finalist in the 2013 Eastern Region Metropolitan Opera Nation.
---
August 13, 2015
Where Are They Now - Rose Sawvel
Where are they now?
Rose Sawvel, soprano originally from Denver, CO, was a Region Finalist in the 2012 - 2013 season. We first asked her what she has been up to since competing in the Eastern Region three years ago.  
"Lots! Concert work includes Messiah, Elijah, Beethoven 9, Mahler 4, Mozart Requiem and Mozart Regina coeli K. 127, a Bernstein on Broadway concert narrated by Jamie Bernstein, and many others. New roles since I competed in the Eastern Region MONCA include Lucia in Lucia di Lammermoor, The Prince in The Little Prince, Marie in Daughter of the Regiment and Cunegonde in Candide."
The 2015 - 2016 season is just as busy, and includes the following roles: Baby Doe in The Ballad of Baby Doe with Amarillo Opera in Texas, The Prince in The Little Prince with Cincinnati Chamber Opera in Ohio, Marie in Daughter of the Regiment with Opera Fort Collins in Colorado, Amore in Orpheus and Eurydice with Brava! Opera Theater in Oregon.
Concert work for the 2015-16 season includes: headliner for Holiday Pops Concert with the Midland-Odessa Symphony & Chorale in Texas and New Year's Eve Gala and soprano soloist in Beethoven 9 with the Greeley Philharmonic Orchestra in Colorado.
Opera Idols: What did participating in the National Council Auditions teach you? Has it changed your career?
Rose Sawvel: Firstly, that anything is possible when you have a team that really supports you. Secondly, that no matter how much practice and experience you have, there is still much to learn about opera, performing opera, and the business of opera.
This competition has validated me as a legitimate and serious performer. 
OI: What was your experience like auditioning?
RS: I had previously competed in other regions. At the Eastern Region, I found everyone to be helpful and gracious. Mostly though, I think what makes the Eastern Region stand out is the lead up to and the follow up after the competition! Being featured on social media, the emails, etc. All levels and processes of this competition made a great experience!
OI: What advice would you give to this year's singers?
RS: 1) Only compete with yourself--what matters is that you do YOUR best, and that you learn something about yourself as a performer, 2) You are young, and there are many wonderful opportunities ahead of you. This is only one step along a much bigger journey.
Article courtesy of www.nycmonc.org
---
SPONSORED BY:
Claire & Jim Woodcock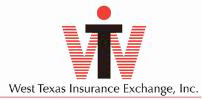 ---
ROSE SAWVEL'S APPEARANCE SPONSORED BY:
Jeannette & Mark Kolokoff