POPS & FAMILY SERIES PROUDLY SPONSORED BY LISSA NOEL WAGNER WITH MARY KENNEDY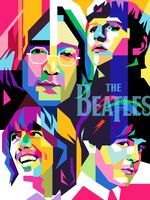 "IMAGINE" THE MUSIC OF THE BEATLES
WITH JEANS 'N CLASSICS
Saturday, May 1, 2021
7:30 PM | Wagner Noël Performing Arts Center
Gary Lewis, Conductor 
Jean Meilleur and the Jeans 'N Classics band joins the MOSC orchestra to perform the enduring music of the Beatles!

TICKETS GO ON SALE 4/1/2021 @ 10:00AM
Scheduled programs and individuals are subject to change. Ticketing is handled through the Wagner Noël Performing Arts Center - all ticketing, security, and venue policies apply.

---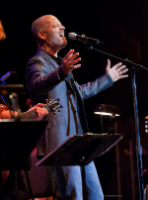 JEAN MEILLEUR, VOCALIST
Jean Meilleur has been a headliner with Jeans 'n Classics for over 20 years. In that time, he has performed with scores of major North American orchestras, lending his distinctive voice to some of the greatest popular music of our time.
Originally from Madison WI, Jean was born and remains a Green Bay Packer fanatic! He moved to Detroit MI at a young age. Living in the Motor City helped shape his penchant for the Motown, Soul and R&B sounds of the early '70s.
Jean is a prolific songwriter who has been performing professionally for over thirty years. His singing voice can best be described as passionate and provocative, with a robust timbre that is immediately recognizable. His voice stands as a true original. Jean's voice has been heard over the years on many national radio and television jingles and advertisements. He was recently chosen as the Canadian voice of Jim Beam Kentucky Straight Bourbon Whiskey.
To quote Jean: "It's a privilege to share the stage with a symphony orchestra, Peter Brennan's superb arrangements and a flawless band. To have the opportunity to sing some of the greatest popular music of our time, in my own voice, is a rush beyond compare."
Go Pack Go!
---
PROUDLY SPONSORED BY:
Martha & Paul Crump