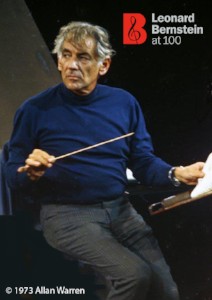 LEONARD BERNSTEIN AT 100
Saturday, September 8, 2018
7:30 PM | Wagner Noël Performing Arts Center
Gary Lewis, Conductor
David Corman & Rose Sawvel
LEONARD BERNSTEIN, COMPOSER
Selections from Candide
Overture from West Side Story
On the Waterfront Symphonic Suite
TICKETS Starting at $10 | Students FREE
CLICK TO PURCHASE ONLINE
800-514-3849 or Wagner Noel Box Office M-F, Noon-5pm
Join us for the pre-concert dinner Symphony SoundBites!
Prime Top Sirloin, Garlic Roasted Mashed Potatoes, Green Beans, Salad w/ Veggies & Ranch, Strawberry Shortcake
Tickets $26 each | Call 432-552-4437 (deadline to purchase SoundBites is August 31)
Scheduled programs and individuals are subject to change. Ticketing is handled through the Wagner Noël Performing Arts Center - all ticketing, security, and venue policies apply.
---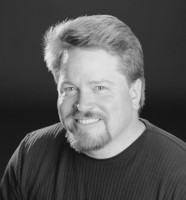 DAVID CORMAN - TENOR
American Tenor, David Corman, has won critical praise and thrilled audiences all over the world.  He has sung over two thousand performances in twenty-five countries and in forty states.  He has sung over 100 leading roles in such operas as Carmen, La Bohème, Tosca, Faust, Pagliacci, Madame Butterfly, Otello, La Traviata, Don Carlo, Macbeth, Salome, Die Zauberflote, Falstaff, and  Les Contes d'Hoffmann, with the New York City Opera, Chicago Lyric Opera, Zurich Opera, Boston Lyric Opera, Bonn Opera, Vienna Opera, Bregenz Festival, Goteborg Opera, Pfalzbau Theater/Ludwigshafen, Basel Opera, Opera Montreal, Edmonton Opera, Opera Theatre of St. Louis, Opera Carolina, Pittsburgh Opera, Santa Fe Opera, El Paso Opera, Central City Opera, and Fort Worth Opera, as well as many others.
He has sung concerts with the New York Philharmonic, Zurichtonhalle Orchestra, Detroit Symphony, Pittsburgh Symphony, Montreal Symphony, Lucerne Symphony, Wichita Symphony, Midland-Odessa Symphony, Sudwest Deutsche Philharmonic, and the U.S. Naval Academy in works such as the Handel Messiah, Verdi Requiem, Bruckner Te Deum, Mozart Requiem, Bach Christmas Oratorio, Faure Requiem, Durufle Requiem, Mendelssohn Elijah and St.Paul Oratorios, Beethoven Ninth Symphony, and several Schubert Masses. He has won numerous competitions including the Metropolitan Opera, Puccini Foundation Award, Zachary Award and Richard Wagner Award. He received a Bachelor of Music degree from Friends University, a Master of Music degree at Yale University, and was a member of the International Opera Studio at the Julliard School of Music.
He has studied voice with several opera legends including Tito Capobianco, Carlo Bergonzi, Franco Corelli, and Neil Shicoff.  He has sung with many of the great conductors of the world including Kurt Masur, Zubin Mehta, Bruno Bartoletti, Sir George Solti, Nello Santi, Lamberto Gardelli, Franz Welser-Most, George Manahan, Carlo Franci, Julius Rudel, Adam Fischer, Ralf Weikert, Nikolaus Harnancourt, among many others.  He has  premiered several new works with composers Philip Glass, Siegfried Matthus, William Schuman, Robert Moran, and Heinrich Henze. He has written original librettos for La Boheme, Faust, Pagliacci, Gianni Schicchi, The Christmas Dream, Le Reve, based on the music of Maurice Ravel, and a children's opera "The Three Little Pigs" with the music of Mozart. In 2005 he was named the Outstanding Faculty Educator at Odessa College and in 2016 was awarded the Community Statesman Award by the Heritage Foundation. He is Minister of Music and Evangelism at First United Methodist Odessa and an Adjunct Professor of Voice at UTPB.
---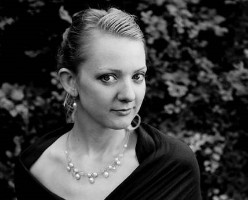 ROSE SAWVEL - SOPRANO
Soprano Rose Sawvel brings a glittering, silvery tone with outstanding agility and brilliance, along with the skills of an adept actress to each of her performances. She recently portrayed Serpetta in La finta giardiniera with San Francisco Opera's prestigious Merola Opera Program, Elizabeth "Baby" Doe in The Ballad of Baby Doe and Cunegonde in Candide with Amarillo Opera, The Prince in The Little Prince with Cincinnati Chamber Opera and with Opera Fayetteville, Lucia in Lucia di Lammermoor and Marie in Daughter of the Regiment with Opera Fort Collins, and Amore in Orpheus and Eurydice with Brava! Opera Theatre.
Other recent roles include La Fée in Cendrillon, Lady with a Hand Mirror in Postcard from Morocco, Adina in Elixir of Love, Blondie in The Abduction of Figaro, Despina in Cosí fan tutte, Elettra in Idomeneo, Amy March in Little Women, Dew Fairy, Sandman and Gretel in Hansel and Gretel, Mabel in The Pirates of Penzance, the title role in Patience, Kate Pinkerton in Madama Butterfly, Eustazio in Rinaldo, Anne Page in The Merry Wives of Windsor, Marenka in The Bartered Bride, Juliette in Romeo et Juliette, and Contessa Almaviva and Susanna in Le nozze di Figaro.
Rose's concert performances include Schubert's Magnificat, Faure's Requiem, Mendelssohn's Elijah, Handel's Messiah, Beethoven's Symphony No. 9, Mozart's Mass in c minor, Mozart's Requiem, Mozart's Regina coeli K. 108 and K. 127, Bernstein on Broadway, Mahler's Symphony No. 4, Saariaho's Lohn, Villa-Lobos' Bachianas Brasileiras No. 5, Ticheli's Angels in the Architecture, Rogers' Three Japanese Dances, A. Scarlatti's Christmas cantata, Berio's Sinfonia, and has headlined Pops concerts with the Greeley Philharmonic Orchestra, the Fort Collins Symphony, and the Midland-Odessa Symphony & Chorale.
A finalist in the Eastern Region Metropolitan Opera National Council Auditions, Rose was also a semi-finalist in the Sullivan Foundation competition, semi-finalist in the Brava! Opera Theatre competition, semi-finalist in the Irma M. Cooper Opera Columbus International Vocal Competition, twice Regional Finalist in the Metropolitan Opera National Council Auditions, Denver Lyric Opera Guild competition finalist and won the Rocky Mountain Competition. She is also the recipient of a Bel Canto Institute Performance Award and New York Opera Project Performance Award.
---
PROUDLY SPONSORED BY:
Martha & Paul Crump