POPS & FAMILY SERIES PROUDLY SPONSORED BY LISSA NOEL WAGNER WITH MARY KENNEDY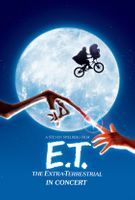 E.T. THE EXTRA-TERRESTRIAL IN CONCERT
Saturday, May 22, 2021
7:30 PM | Wagner Noël Performing Arts Center
Gary Lewis, Conductor 

Director Steven Spielberg's heartwarming masterpiece is one of the brightest stars in motion picture history. Filled with unparalleled magic and imagination, E.T. The Extra-Terrestrial follows the moving story of a lost little alien who befriends a 10-year-old boy named Elliott. Experience all the mystery and fun of their unforgettable adventure in the beloved movie that captivated audiences around the world, complete with John Williams' Academy Award®-winning score performed live by a full symphony orchestra in sync to the film projected on a huge HD screen!
*E.T. The Extra-Terrestrial is a trademark and copyright of Universal Studios. Licensed by Universal Studios. All Rights Reserved.
MASKS REQUIRED
Tickets $30 - $50, Students $17
CLICK TO PURCHASE ONLINE
800-514-3849 | Wagner Noël Box Office M-F, 1-5 PM
Scheduled programs and individuals are subject to change. Ticketing is handled through the Wagner Noël Performing Arts Center - all ticketing, security, and venue policies apply.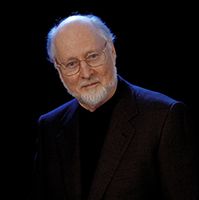 JOHN WILLIAMS
In a career spanning more than five decades, John Williams has become one of America's most accomplished and successful composers for film and for the concert stage, and he remains one of our nation's most distinguished and contributive musical voices. He has composed the music for more than one hundred films, including all nine Star Wars films, the first three Harry Potter films, Superman, Memoirs of a Geisha, Home Alone and The Book Thief. His 45-year artistic partnership with director Steven Spielberg has resulted in many of Hollywood's most acclaimed and successful films, including Schindler's List, E.T. the Extra-Terrestrial, Jaws, Jurassic Park, Close Encounters of the Third Kind, the Indiana Jones films, Saving Private Ryan, Lincoln, The BFG and The Post. Mr. Williams has composed themes for four Olympic Games. He served as music director of the Boston Pops Orchestra for fourteen seasons and remains their Laureate Conductor. He has composed numerous works for the concert stage including two symphonies, and concertos commissioned by many of America's most prominent orchestras. Mr. Williams has received five Academy Awards and 52 Oscar nominations (making him the second-most nominated person in the history of the Oscars), seven British Academy Awards, twenty-five Grammys, four Golden Globes, and five Emmys. In 2003, he received the Olympic Order (the IOC's highest honor) for his contributions to the Olympic movement.  In 2004, he received the Kennedy Center Honors, and in 2009 he received the National Medal of Arts, the highest award given to artists by the U.S. Government.  In 2016 he received the 44th Life Achievement Award from the American Film Institute – the first time a composer was honored with this award.
---
PROUDLY SPONSORED BY:
Denise & Thomas Elrod with Dee & Susan Carter