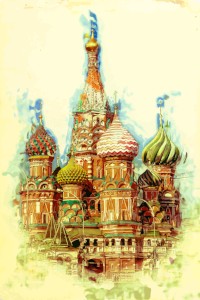 THE RUSSIANS
Saturday, January 26, 2019
7:30 PM | Wagner Noël Performing Arts Center
Gary Lewis, Conductor
David Korevaar, Piano
BATES – Mothership
RACHMANINOFF – Piano Concerto No. 3
SHOSTAKOVICH – Symphony No. 9
TICKETS Starting at $10 | Students FREE
CLICK TO PURCHASE ONLINE
800-514-3849 or Wagner Noel Box Office M-F, Noon-5pm
Scheduled programs and individuals are subject to change. Ticketing is handled through the Wagner Noël Performing Arts Center - all ticketing, security, and venue policies apply.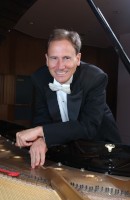 DAVID KOREVAAR - PIANO
Pianist David Korevaar, whose playing has been called a "musical epiphany" by Gramophone Magazine, has an extensive and varied repertoire enhanced by his work with living composers and his own experience writing music. He balances his active career as a soloist and chamber musician with teaching at the University of Colorado Boulder, where he is the Peter and Helen Weil Professor of Piano and was named a 2016 Distinguished Research Lecturer, a significant honor given to one or two members of the Boulder faculty each year.
Since his New York debut at Town Hall in 1985, David Korevaar has performed throughout the USA including concerts in Boston, Chicago, Washington, DC, Dallas, Houston, Cincinnati, San Diego as well as tours to Europe, and Asia. He has been heard at major venues in New York including Carnegie Hall, Lincoln Center, and Merkin Concert Hall, and frequently performs in his home state of Colorado. International performances have included appearances in Australia, Japan, Korea, Abu Dhabi and Europe. He presented his London debut at Wigmore Hall and his German recital debut at the Heidelberg Spring Festival, and has performed and taught in Kazakhstan and Tajikistan as a cultural envoy under the sponsorship of the United States Department of State.
Korevaar has performed as guest artist with the Takács, Manhattan and Colorado Quartets, among others. For many years he performed as a member of the Dallas-based Clavier Trio; he was also a founding member of the Prometheus and Boulder Piano Quartets. A winner of the Young Concert Artists Competition, he was a founding member of the Young Concert Artists award-winning piano and wind ensemble Hexagon, with which he toured for many years.
Korevaar's growing discography includes numerous recordings, including a new release of favorite Chopin works, as well as a collaboration with violinist Charles Wetherbee on world premiere recordings of works by Tibor Harsányi. His recent releases of solo discs of Schubert and Hindemith have been widely acclaimed. Two years ago, he released his fourth recording of the music of JS Bach, a two-disc set of the Six Partitas for Keyboard BWV 825-830. In addition, his collaboration with members of the Takacs Quartet has resulted in a number of releases, including a new recording of the Hindemith Sonatas for Viola and Piano with Geraldine Walther, as well as a disc of Brahms with Walther and cellist Andras Fejer (MSR) and a recording of two Beethoven Violin Sonatas with violinist Edward Dusinberre (Decca). His broad musical interests are reflected in recordings ranging from the Bach Goldberg Variations (Ivory Classics), the two books of Well-Tempered Clavier (MSR Classics), to four discs dedicated to the music of Lowell Liebermann (Koch Classics). Other recordings include chamber music by American composer David Carlson and a critically acclaimed release of French piano music from the Ricardo Viñes Piano Music Collection at the University of Colorado (Koch). He has also recorded Beethoven's Sonatas No. 28, 16 and 32, Ravel's Le tombeau de Couperin, Gaspard de la nuit, and Miroirs, Brahms Variations for Piano, Dohnányi's romantic virtuoso compositions, and transcriptions (his own and Liszt's) of Liszt's orchestral music, including the rarely heard 2nd Mephisto Waltz.
Additional recordings in his discography include a CD with the Prometheus Quartet featuring music by 19th-Century Frenchmen Saint-Saëns and d'Indy, the complete sonatas for brass instruments by Paul Hindemith, and the Brahms Violin Sonatas with violinist Anastasia Khitruk.
He is looking forward to the release of two recordings made in the summer of 2017, one of new works by Lowell Liebermann (a third volume of his solo piano music) and one of solo piano music by the early twentieth-century Italian composer Luigi Perrachio.
Korevaar's interest in new music is reflected in his programming. His essay on what he looks for in new music was featured in New Music Box. In addition to his continuing association with the music of Lowell Liebermann, Korevaar has performed and recorded music by composers including David Carlson, Robert Xavier Rodriguez, Paul Schoenfield, Mike Barnett, Aaron Jay Kernis, George Rochberg, Aaron Copland, Ned Rorem, Stephen Jaffe, Scott Eyerly and Libby Larson. He gave the New York premiere of three of Harrison Birtwistle's Harrison's Clocks as part of the Juilliard School's Piano Century series. The Clavier Trio gave the world premiere of Robert Xavier Rodriguez's Sor(tri)lege in February 2008 in Dallas, followed by its New York premiere at Weill Hall.
In addition to his position at the University of Colorado Boulder, Korevaar teaches and performs at the Music in the Mountains summer festival in Durango, CO, and the Music Center Japan.
Korevaar was honored along with co-author and Webmaster Tim Smith of Northern Arizona University for a web-based exploration of the Fugues of the Well-Tempered Clavier, featuring analytical essays and animations by Professor Smith, performance-related essays by Korevaar, and Korevaar's performances of the music. The site received top honors both in music and overall, including the Editors' Choice Award from MERLOT (Multimedia Educational Resource for Learning and Online Teaching).
In May 2000 he received the Richard French award from the Juilliard School, honoring his doctoral document on Ravel's Miroirs. Other honors include top prizes from the University of Maryland William Kapell International Piano Competition (1988) and the Peabody-Mason Music Foundation (1985), as well as a special prize for his performance of French music from the Robert Casadesus Competition (1989).
David Korevaar began his piano studies at age six in San Diego with Sherman Storr, and at age 13 he became a student of the great American virtuoso Earl Wild. By age 20 he had earned his Bachelor's and Master's degrees from the Juilliard School, where he continued his studies with Earl Wild and studied composition with David Diamond. He completed his Doctor of Musical Arts from the Juilliard School with Abbey Simon. Another important mentor and teacher was the French pianist Paul Doguereau, who had been a student of Egon Petri, and who had studied the music of Fauré and Debussy with Roger- Ducasse (a pupil of Fauré's), and the music of Ravel with the composer.
Prior to joining the faculty of the University of Colorado in 2000, Korevaar taught for many years at the Westport School of Music in Connecticut, where he was Artist-Teacher. David is a Kawai artist and resides with his family in Boulder, Colorado, and Dallas, Texas.
---
PROUDLY SPONSORED BY:
Carol & Tom Chandler
Ann & Ken Hankins, Jr.