TICKETS ON SALE NOW!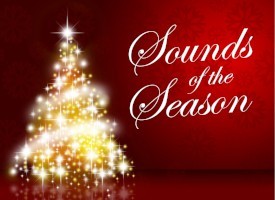 SOUNDS OF THE SEASON
Saturday, December 8, 2018
7:30 PM | Wagner Noël Performing Arts Center
Gary Lewis, Conductor 
 
Celebrate the holidays with our Symphony Orchestra joined by the Symphony Chorale, Voices of the Permian Basin, Lone Star Brass, Permian String Quartet, and the West Texas Winds.
TICKETS $30 - $50 | Students $17
CLICK TO PURCHASE ONLINE
800-514-3849 or Wagner Noel Box Office M-F, Noon-5pm
Scheduled programs and individuals are subject to change. Ticketing is handled through the Wagner Noël Performing Arts Center - all ticketing, security, and venue policies apply.
---
PROUDLY SPONSORED BY
Claire & Jim Woodcock