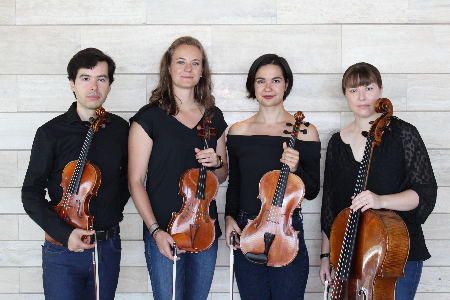 STRING-A-BRATION
Permian Basin String Quartet
Sunday, February 23, 2020 | 3:00PM
First United Methodist Church of Midland
Simple Gifts - arr. Matthew Naughtin
String Quartet No. 15 in A Minor, Op. 132 - Ludwig van Beethoven
Amazing Grace - arr. Jennifer Higdon
String Quartet No. 2 in C Major, Op. 36 - Benjamin Britten


$15 General Admission, Students FREE
CLICK TO BUY TICKETS ONLINE
800-514-3849 | AT THE DOOR
Scheduled programs and individuals are subject to change. Ticketing is handled through the Wagner Noël Performing Arts Center - all ticketing, security, and venue policies apply.