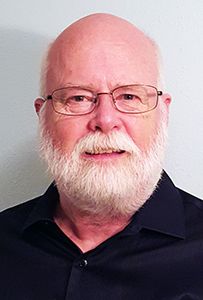 BILL DELAVAN - BASS
William DeLavan, better known as Bill, a native of Lubbock, TX, started on the violin in elementary and was quickly promoted to the double bass. After graduating from Monterey High School, Bill attended Texas Tech University where he studied with Ted Schettler and Dwight Shambley. Bill enjoyed performing on bass with the University Symphony and on viola de gamba with the Baroque Ensemble. Bill also began performing professionally with the Lubbock, Roswell, Plainview, and Amarillo Symphonies. After graduating from Texas Tech, he moved to Midland with his wife and two young daughters to take a job teaching orchestra at San Jacinto Junior High. Shortly after moving, Bill began performing with the Midland Odessa Symphony and Chorale. Recently he completed 25 years with both MOSC and Midland Independent School District, having served over a decade as the Principal Bassist with the Symphony. 
While in Midland, Bill has enjoyed playing with the Big Spring Symphony, various churches in both Midland and Odessa, and with the Midland Community Theater Musicals. In the mid-1990s he travelled to Guyana, South America as a Goodwill Ambassador with the MCT show Forever Plaid. In 2000 he travelled with Spirit Wind, the youth choir for the Northwest Texas United Methodist Conference, to New Zealand and again to the West Coast and Canada in the summer of 2003. Bill also serves as an adjunct faculty member at the University of Texas of the Permian Basin, Midland College, and Odessa College.
Bill is proudest of having passed his love of music to his daughters, a violinist and a cellist. As a teacher he has cultivated an appreciation of music in generations of students, including some who have become music educators themselves. Bill also loves to travel around the country with his wife, Mary Jo, and often takes his bass with him.