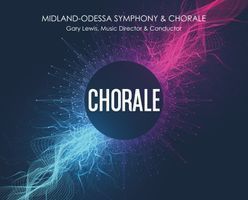 MOSC CHORALE
The Midland-Odessa Symphony Chorale is the principal choral ensemble of the Midland-Odessa Symphony Orchestra. Founded in 1962, the Chorale presents masterworks of the choral repertoire, ranging from Handel's Messiah and the Brahms Requiem, to Duke Ellington's Sacred Concert and music from the Broadway stage. The 80-member ensemble joins with the orchestra for the annual Holiday Pops concert, as well as for significant choral-orchestral works such as Symphony No. 9 by Ludwig von Beethoven and Carl Orff's Carmina Burana.
The Chorale made their first European tour in June 2014, singing concerts in Austria and Germany, including St. Stephen's Cathedral in Vienna. In addition, the Chorale toured Italy in June 2016, which included the honor of singing for high mass at St. Peter's Basilica in Vatican City. 
Membership in the Chorale is open to all singers high school age and older.
Audition dates for the 2021-2022 season will be posted once announced.