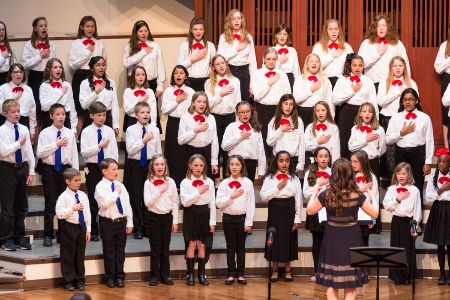 VOICES OF THE PERMIAN BASIN
The Voices of the Permian Basin (formerly MOSC Kids' Choir) features 90 singers ages 2nd - 8th grade, who rehearse weekly and enjoy performing two concerts per season.
---
CHORAL CONCERTS CANCELLED:
Due to recent scientific studies regarding Covid-19 amongst choral singers and a recommendation by the National Association of Teachers of Singing (NATS), American Choral Directors Association (ACDA), Barbershop Harmony Society (BHS), and Performing Arts Medicine Association (PAMA), the MOSC Board of Directors has cancelled all choral activities for the 2020-2021 season. The safely of our instrumentalists will follow special guidelines for orchestra distancing during the pandemic. It is the goal of MOSC to keep our musicians, staff, and patrons safe.