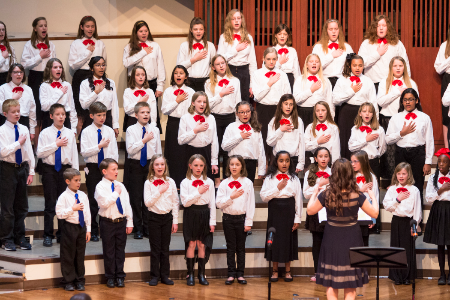 VOICES OF THE PERMIAN BASIN
The Voices of the Permian Basin (formerly MOSC Kids' Choir) features 90 singers ages 3rd - 8th grade, who rehearse weekly and enjoy performing two concerts per season. The youth choir is under the direction of Emily Baker and accompanied by pianist LuAnn Lane.
Auditions are held for students in 3rd - 8th grade. If interested or have questions please email Mrs. Baker at kidschoir@mosc.org
---
Help support the Voices of the Permian Basin by becoming a "Friend". For just $25 you will assist with the purchase of concert music and other expenses.